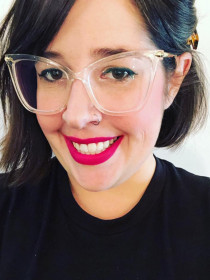 Katherine
Durante
Assistant Professor of Sociology, University of Utah
About Katherine
Durante's scholarship primarily focuses on racial and ethnic disparities in sentencing and the impacts of incarceration on the family. She takes a critical lens, centering racial injustice in her research. She has published in numerous outlets ranging from traditional peer-reviewed journals to local public news agencies. Durante values the opportunity to work with local organizations and share her expertise with the community in the hopes of working toward a more just society. She currently serves on the Citizens Review Board for LVMPD.
Publications
"
Coparenting, Negative Educational Outcomes, and Familial Instability in Justice-involved Families
" (with ).
International Journal of Offender Therapy and Comparative Criminology
(
2021
).
Examines if a more cohesive coparenting relationship is associated with fewer adverse childhood experience for children with incarcerated fathers. Finds that children of parents who frequently argue about the child are more likely to have ever been suspended or expelled from school and are more likely to have ever had to live outside of the home.