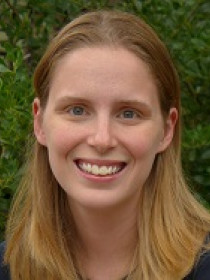 Katherine
Levine
Einstein
Assistant Professor of Political Science, Boston University
Connect with Katherine
About Katherine
Einstein studies and teaches courses in urban politics, American public policy, and racial and ethnic politics.
Contributions
Publications
"
Do Mayors Run for Higher Office? New Evidence on Progressive Ambition
," (with ),
Combines longitudinal data on the career paths of the mayors of 200 big cities with new survey and interview data to investigate these questions. Suggests that ideological, institutional, and electoral factors all help to explain why so few mayors exhibit progressive ambition.
,
American Politics Research
,
January 25, 2018
.
Do Facts Matter? Information and Misinformation in Democratic Politics
(with ) (
University of Oklahoma Press, 2015
).
Looks at the role that political elites play in informing, misinforming, and encouraging or discouraging the use of accurate or mistaken information or beliefs. Argues that if a well-informed electorate remains a crucial component of a successful democracy, the deliberate concealment of political facts poses its greatest threat.
"
Misinformation in Democratic Politics
" (with ).
British Journal of Political Science
(
2014
).
Cites global warming to argue that the use of misinformation poses a danger to the quality of democratic governance.
"
Do I Think BLS Data are BS? The Consequences of Conspiracy Theories
" (with ).
Political Behavior
(
2014
).
Explores the consequences of the dissemination of conspiracy theories with evidence from a set of survey experiments. Argues that mere exposure to a conspiracy - even when accompanied with a rebuttal - reduces respondent trust in government.