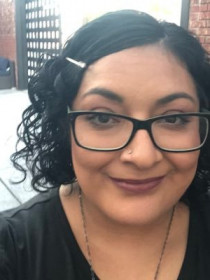 Layla
M.
Dehaiman
PhD Candidate in Special Education, Syracuse University
Connect with Layla
About Layla
Dehaiman's research focuses on the school-to-prison pipeline specifically for students with disabilities, and the role that self-advocacy and empowerment plays on post-secondary outcomes that include inclusion in the community and opportunities for employment and access to higher education. She is interested in teacher preparation for both special education and general education teacher programs and how to create inclusive environments within public schools through teacher education training.
Publications
"
Connecting Culturally Responsive Research and Culturally Cognizant Teaching to Promote Authentic Inclusive Classrooms for Diverse Learners
" (with ), in
The SAGE Handbook of Inclusion and Diversity in Education
, edited by
Matthew Schuelka
(
SAGE Publishing, forthcoming
).
"
Cultivating Healing by Implementing Restorative Practices for Youth: Protocol for a Cluster Randomized Trial
" (with ).
International Journal of Educational Research
93
, no.
1
(
2019
):
168-176
.
Examines whether using restorative practices with a multi-faceted implementation strategy (a) reduces negative outcomes, including expulsions, suspensions, truancy, and bullying, and (b) improves positive outcomes related to grade-point-average, sense of safety, and teacher support. Hopes to identify factors associated with implementation success and conduct a cost-benefit analysis examining return on investment from societal and government perspectives.