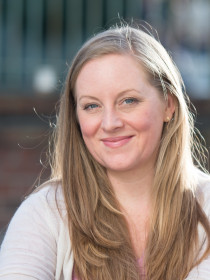 Lisa
Wade
Associate Professor of Sociology, Gender and Sexuality Studies, Newcomb Institute Affiliate, Tulane University
About Lisa
Wade is the author of American Hookup: The New Culture of Sex on Campus; an introduction to sociology titled Terrible Magnificent Sociology; a sociology of gender textbook, Gender: Ideas, Interactions, Institutions, with Myra Marx Ferree; and numerous other research publications. Her newest project documents undergraduate social life during the pre-vaccine pandemic. As a public-facing scholar, Lisa works to make her and others' scholarship engaging to a public audience.
Contributions
No Jargon Podcast
Publications
Gender: Ideas, Interactions, Institutions
(with ) (
W.W. Norton & Co., 2014
).
Provides an introduction to the sociology of gender. Answers questions students usually bring to the course in readable chapters that are packed with the most up-to-date scholarship available. Uses memorable examples mined from pop culture, history, psychology, biology, and everyday life to truly engage students in the study of gender and spark interest in sociological perspectives.
American Hookup: The New Culture of Sex on Campus
(
W.W. Norton & Co., 2017
).
Situates hookup culture within the history of sexuality, the evolution of higher education, and the unfinished feminist revolution. Maps out a punishing emotional landscape marked by unequal pleasures, competitions for status, and sexual violence, and discovers that the most privileged students tend to like hookup culture the most. Considers the effects of hookup culture on racial and sexual minorities, students who "opt out", and those who participate ambivalently.
"
Are Women Bad at Orgasms? Understanding the Gender Gap
" in
Gender, Sex, and Politics: In the Streets and Betweeen the Sheets in the 21st Century
, edited by
Shira Tarrant
(
Routledge Press, 2015
),
227-237
.
Discredits the common explanations for the difference in frequency of orgasm for men and women who have heterosexual sex that women are somehow bad at orgasms. Offers alternative explanations for the gendered asymmetry in this one type of sexual pleasure.
Assigned: Life with Gender
(with ) (
W.W. Norton & Co., 2017
).
Introduces students to the social science of gender through highlighting new and emerging work. Concludes with a discussion guide and group activities section that challenges readers to draw connections between the chapters, think more deeply and critically about culture and social life, and link to ongoing conversations and interactive posts online.
"
The New Science of Sex Difference
"
Sociology Compass
7
, no.
4
(
2013
):
278-293
.
Reviews new developments in the biological sciences, in the sub-fields of genetics, hormones, and neuroscience, with special attention to the implications for sociologists interested in gender.