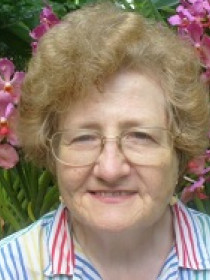 Myra
Marx
Ferree
Alice H. Cook Professor of Sociology Emerita, University of Wisconsin-Madison
Connect with Myra
About Myra
Ferree's research focuses on comparison of German and US politics, especially in regard to gender. Most recent themes include COVID politics and masculinity, the association of American and German parties with gender representation and gendered issues, and right-wing uses of demographic change to stir anxiety about gender. Ferree is also a local affiliate of the Harvard Center for European Studies and has worked with Hong Kong Baptist University's Department of Social Work on intersectionality as an approach.
Publications
Gender: Ideas, Interactions, Institutions
(with ) (
W.W. Norton & Co., 2014
).
Provides an introduction to the sociology of gender. Answers questions students usually bring to the course in readable chapters that are packed with the most up-to-date scholarship available. Uses memorable examples mined from pop culture, history, psychology, biology, and everyday life to truly engage students in the study of gender and spark interest in sociological perspectives.
Varieties of Feminism: German Gender Politics in Global Perspective
(
Stanford University Press, 2012
).
Compares the gender politics of Germany with those of the US to show how analogies of gender with class (instead of with race) are used to create political agreement across parties in support of mother work and women's rights as citizens. Also shows how the politics of gender after the 1995 Beijing UN conference on women have separated the US from an emerging global consensus that women's equality demands affirmative state support.
"
Filling the Glass: Gender Perspectives on Families
"
Journal of Marriage and Family
72
(
June 2010
):
420-439
.
Reviews the past decade's research on gender relations in families; highlights the intersections among gender, race and class in how family policy affects actual families and how struggles for gender equality within the family are variably successful, depending on the economic and social context of the men and women who are trying to make families work for them.
"
An American Roadmap to Equality? Framing Feminist Goals in a Liberal Landscape
" in
Gender Equality: Transforming Family Divisions
, edited by
Janet Gornick and Marcia Meyers
(
Polity Press, 2009
).
Discusses how the distinctively liberal approach to social policy in the US distinguishes it from the many countries in the world that routinely offer paid leaves for childbirth for mothers – and now even financial support for both parents in some cases. Rather than trying to emulate European models, the US could adopt less maternally-focused support in favor of caregiving throughout the lifecourse, whether for kids, aging parents, or ailing partners.
Shaping Abortion Discourse: Democracy and the Public Sphere in Germany and the United States
(with ) (
Cambridge University Press, 2002
).
Presents an analysis of newspaper articles framing the issue of abortion in both countries between 1970 and 1995, and shows how little the US debate has to do with women's rights: issues of family privacy, religious freedom and individual autonomy dominate the framing of reproductive rights and are not actually opposite to the fetal-life framing that anti-abortion rhetoric uses. German frames that juxtapose fetal rights with those of the pregnant woman lead to compromises that insert the state into the protection of both interests, and use strategies other than punishment to try to reduce abortions.