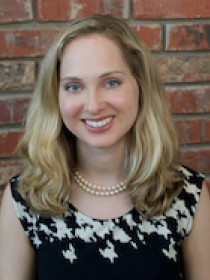 Lydia
Bean
Fellow, New America; and Faculty Research Associate, University of Texas at Arlington
About Lydia
Bean is a fellow in New America's Political Reform program. She writes and consults on state power-building, religion in public life, and grassroots organizing. Her work has been featured in the Washington Post, Democracy, Sojourners, Social Science Quarterly, Sociology of Religion, and Journal for the Scientific Study of Religion. She completed a PhD in sociology at Harvard University and a bachelors at Austin College.
In 2014, Bean founded Faith in Texas, a multiracial movement organizing faith communities for social change. She also served as Senior Consultant to Faith in Action (previously PICO National Network). Bean served as the Executive Director to Faith in Action from 2014 to 2018, building the organization to a network of over 50 congregations in four counties. Faith in Texas helped pass new national rules against payday lending and successfully advocated for a new "cite and release" policy in Dallas to reduce incarceration.
Bean is the author of The politics of Evangelical Identity (Princeton University 2014), a comparative ethnography of evangelical churches in the United States and Canada. This book reveals how the coalition between evangelicals and the Republican Party is anchored in the lives of local congregations, not just created top-down by political elites who have framed conservative issues in religious language. Her next book is about innovation in state power-building. 
Bean has been active in Texas civic life since 1999. when over 20% of the Black adults in her hometown of Tulia were wrongfully accused of drug charges by an undercover informant. Bean helped found Friends of Justice, a movement of defendants, their families, and local allies, including her parents and grandparents. Friends of Justice went on to help other communities across the South organize against wrongful prosecution in Texas, Louisiana, and MIssissippi. Notable cases include Hearne, Texas (featured in the movie American Violet), Winona, Mississippi (featured in the NPR Podcast In the Dark), and Jena, Louisiana.