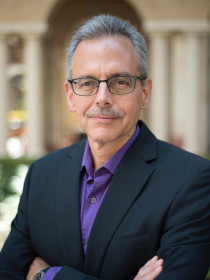 Manuel
Pastor
Professor of American Studies & Ethnicity and Sociology, Director of the Program for Environmental and Regional Equity, and Director of the Center for the Study of Immigrant Integration, University of Southern California
Connect with Manuel
About Manuel
Pastor's research has generally focused on issues of the economic, environmental and social conditions facing low-income urban communities – and the social movements seeking to change those realities. He speaks frequently on the changing demographics of the U.S. as well as on the ways in which inequality is corrosive to both our politics and our economy. His research projects are routinely in concert with community organizers seeking to reshape democracy from the ground up, with partner organizations that include Community Coalition, Strategic Concepts in Organizing and Policy Education (SCOPE), the Los Angeles Alliance for a New Economy (LAANE), the Coalition for Humane Immigrant Rights, Los Angeles (CHIRLA), and the like. He served as a member of the Commission on Regions appointed by California's Speaker of the State Assembly, and in January 2002 was awarded a Civic Entrepreneur of the Year award from the California Center for Regional Leadership. In 2012, the Liberty Hill Foundation awarded Pastor the Wally Marks Changemaker Award.
Contributions
Publications
Unsettled Americans
(edited with ) (
Cornell University Press, 2016
).
Draws on case studies from old and new immigrant destinations to explore the dynamics of these interactions, drawing lessons about the conditions that contribute either to greater conflict and polarization or to cooperative inclusion of new groups.
Just Growth: Prosperity and Inclusion in America's Metropolitan Regions
(with ) (
Routledge Press, 2012
).
Demonstrates that equity and growth can go together – and explores the how and why, including the creation of diverse "knowledge communities" that share facts and frames about the regional future.
Uncommon Common Ground: Race and America's Future
(with ) (
W.W. Norton, 2010
).
Takes a complex look at race in the wake of the Obama election, arguing that persistent differentials need to be challenged more forthrightly in order to secure a stronger America.
This Could be the Start of Something Big: How Social Movements for Regional Equity are Reshaping Metropolitan America
(with ) (
Cornell University Press, 2009
).
Looks at social movement organizing across the metropolitan regions of the U.S. and argues for a new approach to both policy and politics.