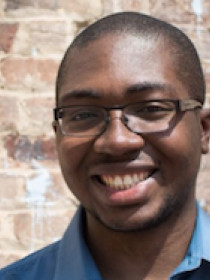 Marty
Davidson
PhD Candidate in Political Science, University of Michigan
Connect with Marty
About Marty
Davidson's interests are in Political Representation, Behavior within Institutions, Race and Ethnic Politics, and the United States Death Penalty.
Contributions
Frank R. Baumgartner

Kaneesha Johnson

Arvind Krishnamurthy
Publications
Deadly Justice: A Statistical Portrait of Death Penalty
(with ) (
Oxford University Press, 2018
).
Examines the record established through 40 years of experience with the "new and improved" death penalty since, in 1972, the U.S. Supreme Court invalidated all existing death penalty laws in its landmark Furman v. Georgia decision. Asks if the modern system has worked as intended, and have the states successfully targeted only a narrow class of particularly heinous crimes and the most deserving criminals for the ultimate punishment, or do various elements of caprice, bias, and arbitrariness continue to make the application of the death penalty akin to "being struck by lightning" as the Court noted in Furman?