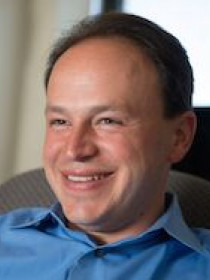 Matt
Grossmann
Associate Professor of Political Science and Director of the Institute for Public Policy and Social Research, Michigan State University
About Matt
Grossmann's work focuses on American politics and government, including national and state policymaking, election campaigns, interest groups, and political parties. He has written books on American policymaking since 1945, the representation of social groups by advocacy organizations, and the differences between the political parties. His journal articles cover policy change, political party networks, negative campaigning, political consulting, polarization, ethnic representation, the legislative process, public opinion,  and environmental, education and technology policy. His current work explores the scope and mechanisms of economic inequalities in policy influence and the policy consequences of Republican gains in the American states. He has also worked in practical politics at the local, state, and national levels (and abroad) in political campaigns, parties, interest groups, and government. He currently directs a large research institute with a telephone and online survey lab, a policy research database,  a state government outreach and legislative training program, and a candidate recruitment and leadership program. 
Publications
The Not-So-Special Interests: Interest Groups, Public Representation, and American Governance
(
Stanford University Press , 2012
).
Explains why certain public groups, such as Jews, lawyers, and gun-owners, develop substantially more representation than others and why certain organizations, like the National Rifle Association, become the presumed spokespersons for these groups in all types of media and all branches of government.
Asymmetric Politics: Ideological Republicans and Group Interest Democrats
(with ) (
Oxford University Press, 2016
).
Argues that the two major American parties have distinctive natures and operate in fundamentally different ways: the Republican party is the agent of an ideological movement, prizing doctrinal purity and devotion to abstract values, while the Democratic Party is instead a coalition of social groups demanding government action to address specific practical problems and interests. Emphasizes that this asymmetry is evident across a number of political contexts, including congressional and presidential politics, the formation and influence of interest groups, the news media and think tank universe, electoral campaigns and nominations, and the bases of citizen partisan identification.
Artists of the Possible: Governing Networks and American Policy Change Since 1945
(
Oxford University Press, 2014
).
Analyzes sixty years of domestic policy history to provide a new understanding of what drives policymaking in all three branches of government. Reveals that public policy does not address the public's largest concerns. Shows that the amount of policy - and its liberal or conservative direction- emerges instead from coalition building and compromises among political elites.