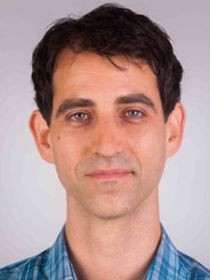 Micah
Gell-Redman
Assistant Professor of International Affairs and Health Policy & Management, University of Georgia
Connect with Micah
About Micah
Gell-Redman's research focuses on how politics helps us understand the way government provides public goods and services. He is particularly interested in understanding the conditions under which poor and marginalized groups receive or fail to receive public goods. In the case of the United States, he pursues this research agenda by focusing on health and health care services among immigrants. His approach to the topic has been shaped by his participation in a multi-year study of Mexican migration to the US, led by Wayne Cornelius of UC San Diego, as well as by his work as an organizer in immigrant communities in Los Angeles and Long Beach, CA.
Contributions
Publications
"
Comprehensive Immigration Reform and the Dynamics of Statutory Entrenchment
" (with ).
The Yale Law Journal Online
120
(
2011
).
Discusses immigration policy with reference to new theories of constitutional law and public policy. We argue that statutory entrenchment in the area of comprehensive immigration reform has proceeded unevenly, reinforcing claims for border enforcement, giving a weak foundation for workplace enforcement, and failing to legitimate legalization.
"
Inhabiting Two Worlds: Tunkaseños in the Transnational Labor Market
" in
Mexican Migration and the U.S. Economic Crisis: a Transnational Perspective
, edited by
Wayne A. Cornelius, David FitzGerald, Pedro Lewin, and Leah Muse-Orlinoff
(
Lynne Reinner Publishers, 2010
).
Looks to a field survey of about 1,000 Mexican migrants and potential migrants on both sides of the border to explore how migration, labor law, and family dynamics influence returns to education.