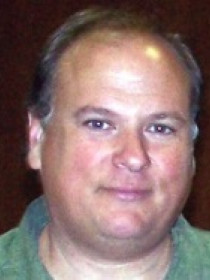 Michael
A.
Krassa
Professor and Chair Emeritus of Human Dimensions of Environmental Systems, University of Illinois at Urbana-Champaign
Connect with Michael
About Michael
Krassa studies the impact of the built and natural environment in which people reside upon on their attitudes, beliefs, and behaviors. His research examines how the built environment helps shape people's activity levels as well as their propensity to make friends (or not) with their neighbors. His work also looks at whether green spaces mitigate or exacerbate problems presented by food deserts and crime by shaping local social networks. He is particularly interested how the built and natural environment affects neighborhood social relations, commitment to place, resident health, NIMBYism, and participation in local affairs. Krassa's research also focuses on the social effects of public and economic policies, in particular the impacts each has upon those directly affected as well as the consequences on the national population as a whole.
Contributions
Publications
"
Better Together: Lively Main Streets, Vital Neighborhoods, and Engaging Public Spaces
,"
National Trust for Historic Preservation
,
June 30, 2014
.
Argues that "main street's" difficulties are tied to the decline in the vitality of surrounding residential neighborhoods whose dense social networks and high civic engagement contribute substantially to the viability of local main street businesses; also argues that businesses located within vital neighborhoods perform at higher levels than those in more disconnected areas.
Visits to Utopia
(
Utopus Press, 2007
).
Examines how American utopians, especially in the 19th Century, built communities on designs influenced by their beliefs; argues how certain design features affect resident commitment to place and to one another, which in turn affected the longevity of the settlement; compares modern neighborhood designs with utopian designs.
"
Political Information, Social Environments, and Political Deviance
"
Political Behavior
12
, no.
4
(
1990
):
315-330
.
Discusses how "information," valid or not, helps people maintain viewpoints that receive little to no social reinforcement by arguing that deviants or outliers in a neighborhood may be more knowledgeable than those holding majority views because they seek support from outside the social group; examines the importance of including social networks and their geographic locations in studies of people's attitudes and behaviors.