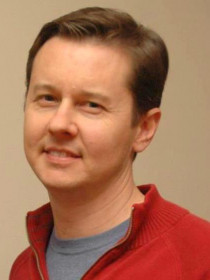 Nathan
Nobis
Associate Professor of Philosophy, Morehouse College
Connect with Nathan
About Nathan
Nobis's research focuses on ethical issues that arise in healthcare, scientific research, and agriculture: he has many writings on ethical and legal issues about abortion, ethical issues concerning the treatment of animals and many other issues. Overarching themes in Nobis's writings include critical thinking, argument analysis and the application of moral principles to controversial ethical debates. Nobis serves as lead editor of 1000-Word Philosophy: An Introductory Anthology, which provides introductory educational materials on philosophical issues, serves as co-chair of his college's research review board and provides ethical consulting.
Contributions
Publications
Thinking Critically About Abortion
(
Open Philosophy Press, 2019
).
Introduces readers to the many arguments and controversies concerning abortion. Argues for ethical and legal positions on the issues, it focuses on how to think about the issues, not just what to think about them.