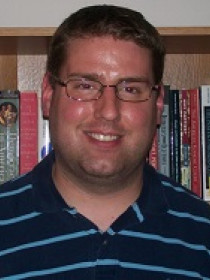 Patrick
Flavin
Associate Professor of Political Science, Baylor University
Connect with Patrick
About Patrick
Flavin studies unequal political influence in the United States and what laws and institutional arrangements can promote greater political equality and democratic inclusion. He is also interested in how politics and public policies impact citizens' quality of life.
Contributions
In the News
Guest to discuss
the polls at the primary state in the campaign process
on
KCEN TV
, Patrick Flavin,
August 6, 2015
.
Patrick Flavin
's research on
what makes state governments responsive to citizens
discussed by ,
"How to Destroy Oligopoly,"
Huffington Post
,
June 21, 2014
.
Guest to discuss
political inequality
on
Scholars' Circle
, Patrick Flavin,
November 15, 2013
.
Guest to discuss
happiness and political participation
on
The Insana Quotient
, Patrick Flavin,
April 12, 2011
.