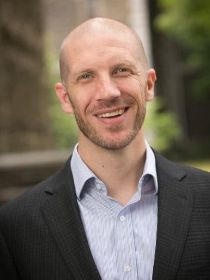 Peter
K.
Enns
Associate Professor of Government, Executive Director of the Roper Center for Public Opinion Research, Cornell University
About Peter
Enns' research focuses on public opinion, representation, mass incarceration, and inequality. He is the Executive Director of the Roper Center for Public Opinion Research at Cornell University and he is the team leader of the Cornell Institute for Social Science theme project on the causes, consequences, and future of mass incarceration in the United States. He is also a former Faculty Director of Cornell's Prison Education Program and he has taught in Auburn Correctional Facility.
Contributions
Publications
Incarceration Nation: How the United States Became the Most Punitive Democracy in the World
(
Cambridge University Press, 2016
).
Demonstrates that, in contrast to conventional wisdom, the public's increasing punitiveness was a key factor in the rise of mass incarceration and that public opinion will be critical for undoing the carceral state. Furthermore, shows that media coverage of the crime rate explains much of the changes in the public's punitiveness.
"
Presidential Campaigns and the Fundamentals Reconsidered
" (with ).
Journal of Politics
75
, no.
3
(
2013
):
803-820
.
Shows that the major fluctuations in horse-race polls throughout presidential campaigns mostly reflects changes in how respondents consider the survey question, not changes in the criteria they use to make their vote choice.
Who Gets Represented?
(with ) (
Russell Sage Foundation, 2011
).
Includes 12 chapters written by the top scholars in the discipline to answer the question, who gets represented?