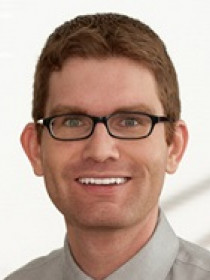 Peter
D.
Howe
Assistant Professor, Quinney College of Natural Resources, Utah State University
Connect with Peter
About Peter
Howe is a geographer specializing in environmental risks and society, particularly risks related to climate change. His research focuses on how people perceive, understand, and communicate about environmental risks, how attitudes vary between places, and how people make decisions to respond to risks. His research and teaching employ Geographic Information Systems, mapping, and statistical analysis.
Contributions
Matto Mildenberger

Jennifer R. Marlon
In the News
Peter D. Howe
's research on
mapping American attitudes towards global warming
discussed by ,
"No Red and Blue Divide When it Comes to Renewable Energy Innovation and CO2 Rules,"
New York Times
,
April 6, 2015
.
Publications
"
Who Remembers a Hot Summer or a Cold Winter? The Asymmetric Effect of Beliefs about Global Warming on Perceptions of Local Seasonal Climate Conditions in the U.S.
"
Global Environmental Change
23
(
2013
):
1488-1500
.
Using national survey data, shows that people tend to remember local weather conditions through the lens of their beliefs about global warming.