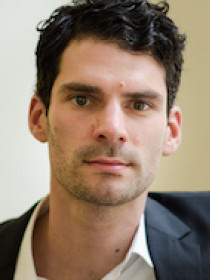 Phillip
M.
Ayoub
Associate Professor of Diplomacy and World Affairs, Occidental College
About Phillip
Ayoub's work focuses on the human rights of and transnational social movements by lesbian, gay, bisexual and transgender (LGBT) people. He is particularly interested in how the transnational mobilization of marginalized people influences social and legal change across states. For example, why do some traditional Catholic countries lead on LGBT rights policies and why do some advanced, wealthy democracies remain laggards? Who are the agents of socio-legal change and how are they mobilized? On a practical level, this work contributes to our understanding of transformative social change and provides guidance to the strategic functioning of advocacy groups.
Contributions
Publications
"
With Arms Wide Shut: Threat Perception, Norm Reception and Mobilized Resistance to LGBT Rights
"
Journal of Human Rights
13
, no.
3
(
2014
):
337-362
.
Explores backlashes to LGBT rights, asking such rights mobilize an active resistance in some cases and not in others. It shows that differing perceptions of threat define the way international norms are received in distinct domestic realms, and threat perception is heightened in cases where religion is historically embedded in the essence of the popular nation.
"
Getting the Message Out: Media Context and Global Changes in Attitudes toward Homosexuality'
" (with ).
Comparative Political Studies
50
, no.
8
(
2017
):
1055-1085
.
Tests to see whether contextual factors, those that allow lesbian women and gay men to freely express themselves or to gain cultural representation in the media, have driven this transformation. The results show that inter-cohort effects, or more liberal attitudes among younger people, are related to the pervasiveness of a nation's mass media and to the presence of press freedom. In sum, global media consumption (in the form of a "Will and Grace Effect") affects attitudes toward minorities.
When States Come Out: Europe's Sexual Minorities and the Politics of Visibility
(
Cambridge University Press, 2016
).
Explores the domestic conditions under which international norms around LGBT rights are most likely to spread. The degree to which international norms resonate in various states – and become internalized within them – depends on domestic social movements and specific international channels that make political issues visible.