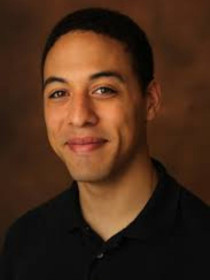 Richard
Blissett
Assistant Professor of Educational Leadership, Management, and Policy, University of Georgia
About Richard
Blissett's overall research agenda focuses on two major, connected fields of inquiry. Firstly, what do people believe (both morally and empirically) about policy, why do we believe these things, and why do these beliefs matter? Secondly, what are the mechanisms by which these beliefs and ideals formally or informally translate into broader, institutionalized policymaking in a world where these beliefs often conflict? His research interests within education policymaking include public opinion and information, social determinants of political behavior, democratic behavior and institutions, social movements and ideology and policy understanding. Visit rslblissett.com for a complete list of works and curriculum vitae.
Contributions
Publications
"
Beyond the Incident: Institutional Predictors of Student Collective
" (with ).
The Journal of Higher Education
(
2018
):
1-24
.
Suggests that the tipping points that motivate student social movement mobilization may not be primarily related to any specific change in institutional characteristics, but rather that they existed in a context of standing institutional characteristics.
"
Disentangling the Personal Agenda: Identity and School Board Members' Perceptions of Problems and Solutions
" (with ).
Leadership and Policy in Schools
(
2017
):
1-33
.
Demonstrates that a variety of characteristics predict perceptions of issue urgency and cogent policy solutions for addressing student achievement. Finds evidence that the translation of Black identity to perceptions is moderated by district context. Indicates that attention to board members' identities may be critical for developing effectively functioning boards and understanding local education policy.