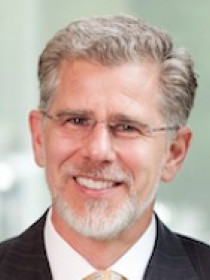 Richard
G.
Newell
Adjunct Professor of Economics and of Public Policy, Duke University
President and CEO, Resources for the Future
Connect with Richard
About Richard
Dr. Newell is an expert on climate change, energy, environmental economics and policy. His publications examine the economics of markets and policies for energy, the environment, and related technologies, particularly issues surrounding global climate change, energy efficiency, and energy innovation. Dr. Newell is President and CEO of Resources for the Future, an independent, nonprofit research organization that improves environmental, energy, and natural resource decision-making through rigorous economic analysis. 
In the News
Daniel Raimi
quoted on
impact and government handling of revenue from oil and natural gas
by Rebecca Martinez
WUNC91.5: North Carolina Public Radio
,
November 4, 2014
.
Publications
"
Who Did the Ethanol Tax Credit Benefit? An Event Analysis of Subsidy Incidence
," (with ),
National Bureau of Economic Research
,
February 2016
.
Estimates incidence of the U.S. ethanol subsidy accruing to corn farmers, ethanol producers, gasoline blenders, and gasoline consumers at expiration in 2011. Presents evidence that ethanol producers capture two-thirds of the subsidy, and that a small portion of this benefit accrued to corn farmers. The remaining one-third appears to have been captured by blenders, as we find no evidence that oil refiners or gasoline consumers captured any part of the subsidy.