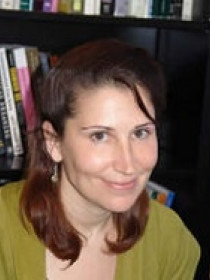 Sarah
Bronwen
Horton
Associate Professor of Anthropology, University of Colorado Denver
Connect with Sarah
About Sarah
Horton researches how U.S. labor laws and immigration policies affect immigrant farmworkers by using ethnographic methods, or intensive immersion in immigrant communities and interviews. This methodology gives her an insider's perspective on how immigrant farmworkers' strategies for getting health care and employment, as well as the reasons behind farmworkers' poor health outcomes. Horton has worked with California Rural Legal Assistance and United Farmworkers in California, and with immigrant advocacy organizations in Denver, Colorado.
No Jargon Podcast
In the News
"
Legal Citizens Are Healthy Citizens
," Sarah Bronwen Horton (with ),
Fresno Bee
,
June 11, 2006
.
Publications
"
From 'Deportability' to 'Denounce-ability:' New Forms of Labor Subordination in an Era of Governing Immigration through Crime
"
Political and Legal Anthropology Review
(
forthcoming
).
Argues that supervisors in large agribusiness companies avoid federal immigration law by making their undocumented employees work under the documents of others, thereby making them invisible to state and federal authorities. Explains that changes in immigration laws allow such workers to be prosecuted for "identity theft," which in turn may lead not only to their deportation but to extended bars on their legal re-entry.
"
They Leave Their Kidneys in the Fields: Injury, Illness, and Illegality among U.S. Farmworkers
" (
University of California Press, 2016
).
Documents in detail how U.S. immigration, labor, health care, disability and food policies converge to lead to premature death among migrant farmworkers - both inside and outside the fields.
"
Medical Returns: Seeking Healthcare in Mexico
" (with ).
Social Science & Medicine
72
, no.
11
(
2011
):
1846-1852
.
Explains Mexican immigrants' dissatisfaction with the U.S. health care system from the perspective of those who seek health care on the border, illustrating the contrast from their experiences with health care in Mexico.
"
Debating 'Medical Citizenship:' Policies Shaping Immigrants' Learned Avoidance of the U.S. Health Care System
" in
Hidden Lives and Human Rights in the United States: Understanding the Controversies and Tragedies in Undocumented Immigration
, edited by
Lois A. Lorentzen
(
ABC-CLIO, 2014
),
297-320
.
Discusses why undocumented immigrants often avoid the U.S. health care system, as well as the way that U.S. policies jeopardize the health of such immigrants' citizen children.