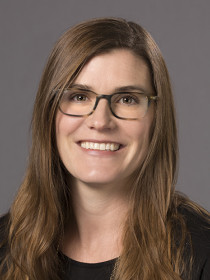 Whitney
L.
Duncan
Associate Professor of Anthropology, University of Northern Colorado
Connect with Whitney
About Whitney
Duncan researches the sociocultural and political economic aspects of health with particular focus on globalization and migration. Duncan's book about globalizing mental health practice and cultural change in Mexico was published in 2018 by Vanderbilt University Press. Duncan is currently conducting a collaborative 3-year National Science Foundation research project on Latinx immigrant health and healthcare seeking. Duncan volunteers with and serves on steering committees for multiple immigrant-serving organizations and frequently serves as an expert witness for asylum cases.   
Publications
Transforming Therapy: Mental Health Practice and Cultural Change in Mexico
(
Vanderbilt University Press, 2018
).
Explains the recent growth of Euroamerican-style therapies in the Oaxaca region. Analyzes this phenomenon of "psy-globalization" and develops a rich ethnography of its effects on Oaxacans' understandings of themselves and their emotions, ultimately showing how globalizing forms of care are transformative for and transformed by the local context.
"
Facing Mexico's Mental Health Fallout
" (with ).
NACLA Report on the Americas
52
, no.
3
(
2020
):
282-288
.
Discusses how the most vulnerable populations lack access to mental health services as the Covid-19 pandemic taxes the country's already-stressed healthcare infrastructure.
"
Transnational Disorders: Returned Migrants at Oaxaca's Psychiatric Hospital
"
Medical Anthropology Quarterly International Journal for Analysis of Health
29
, no.
1
(
2014
):
24-41
.
Examines experiences of returned migrants seeking mental health care at the public psychiatric hospital in Oaxaca, Mexico. Discusses that approximately one‐third of the hospital's patients have migration experience, and many return to Oaxaca due to mental health crises precipitated by conditions of structural vulnerability and "illegality" in the United States.
"
Gendered Trauma and its Effects: Domestic Violence and 'PTSD' in Oaxaca
" in
Culture and PTSD: Trauma in Global and Historical Perspective
, edited by
Devon Hinton & Byron Good
(
University of Pennsylvania Press, 2016
),
202-239
.
Shows how the concepts of trauma and PTSD are mobilized as responses to social and political disturbances in global mental health practice, as well as how the PTSD diagnosis is rooted in gender ideologies in the Mexican case.
"
Migration and Mental Health in a Binational Mixteco Community
" (with ), in
The Wall Between Us: A Mixteco Migrant Community in Mexico and the United States,
, edited by
David Fitzgerald, David Keyes, and Jorge Hernández Díaz
(
Center for Comparative Immigration Studies, UCSD, 2013
),
117-146
.
Draws on a community-wide study in rural Oaxaca, Mexico, and among Oaxacan migrants in California to examine migration's impacts on mental health.