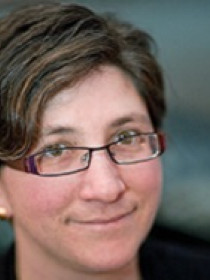 Sarah
C.M.
Roberts
Associate Professor, Advancing New Standards in Reproductive Health (ANSIRH), Department of Obstetrics, Gynecology, and Reproductive Sciences, University of California, San Francisco
Connect with Sarah
About Sarah
Roberts studies the ways that policies and the health care system punish, rather than support, vulnerable pregnant women, including pregnant women using alcohol and drugs and pregnant women considering abortion. Her research falls into two categories. First, she conducts research about state-level policies related to abortion and state-level policies targeting alcohol and drug use during pregnancy. Second, she conducts research to inform the development of genuine public health approaches to abortion, including generating the evidence-base to inform facility standards for abortion facilities and research to inform how health departments should engage with abortion.
As part of her work related to pregnant women's alcohol and drug use, Roberts has served as an advisor to multiple local health departments, and served on advisory committees for the March of Dimes and CA ACOG, the Association of Reproductive Health Professionals, as well as SAMHSA. As part of her research about abortion, she has served on advisory committees for projects focusing on insurance coverage for abortion and on later abortion.
Contributions
Sarah C.M. Roberts

Ushma Upadhyay