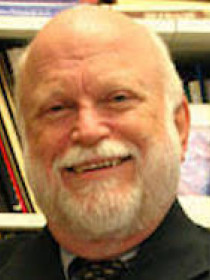 Tracy
L.R.
Lightcap
Professor Emeritus of Political Science, LaGrange College, and Instructor of Political Science, Georgia State University
Connect with Tracy
About Tracy
Lightcap's recent research focuses on  the revival of torture, neo-liberal approached to post-secondary education, and court reform in U.S. states. His formal training originally was in comparative politics and Sub-Saharan Africa regional studies. He now considers himself a law and courts scholar. He worked for the Georgia Administrative Office of the Courts for a decade after graduate school. Lightcap then spent 2 years teaching at Oxford College of Emory University and 26 years teaching at LaGrange College. He was a "liberal arts generalist", teaching 18 different courses during that period. In short, at Lagrange College, if it was about U.S. government, he taught it, but Lightcap focused on constitutional law and the courts. 
He worked at the AOC as a research statistician, designing, fielding, and analyzing state-wide surveys and data collection efforts concerning court administration in Georgia. An example would be the yearly survey of court cases heard in Georgia superior courts. The results were used by the state legislature to determine the need for additional judgeships. He also did a good number of one-off studies for judges in the state's courts concerning questions they wanted answered.
During his time at LaGrange, Lightcap designed courses around community research where possible. This included seven different research projects for local neighborhood associations, city and county-wide community organizations, local governments, and local courts.  A good example would be the assessment of recidivism for the Drug Court Troup County, a multi-year project involving evaluation of both the probationers in the court's program and the court itself.
Contributions
Publications
The Politics of Torture
(
Palgrave Macmillan, 2011
).
Presents evidence of how the use of informal institutions can undermine the rule of law when the justifications of leader's policies come under sufficient stress. Examines both torture during the "War on Terror" and its subsequent effects in the United States.
Examining Torture: Empirical Studies in State Repression
(edited with ) (
Palgrave Macmillan, 2014
).
Presents research by several scholars using both comparative case studies and statistics to analyze public acceptance of torture, how torture develops informally within governments, and what the consequences of trying to control it are.