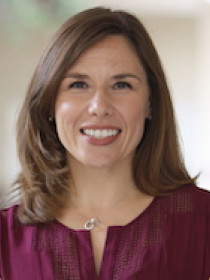 Catherine
Bolzendahl
Director, School of Public Policy, Oregon State University
Connect with Catherine
About Catherine
Bolzendahl is a political sociologist whose research addresses critical questions about political and gender inequality through international and interdisciplinary collaborations. She received her BA in Sociology from the University of Notre Dame, with a concentration in the Hesburgh Program in Public Service, and her PhD in Sociology at Indiana University. Catherine was a faculty member at UC, Irvine for 14 years before joining OSU in 2020.
Contributions
Publications
"
Rhetoric and Reality: The Role of Family Issues in Politician and Party Support
" (with ).
Journal of Family Issues
36
, no.
13
(
2015
):
1731-1750
.
Examines whether respondents think party/politician views on family issues are important and asks respondents to provide examples of relevant family issues. Differing approaches to family issues may stem from the patchwork system of legislation for families in the United States.
"
Counted Out: Same Sex Relations and Americans' Definitions of Family
" (with ) (
Russel Sage Foundation, 2010
).
examines currents in public opinion to assess their policy implications and predict how Americans' definitions of family may change in the future. For most Americans, however, the boundaries around what they define as family are becoming more malleable with time.