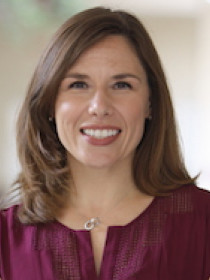 Catherine
Bolzendahl
Associate Professor of Sociology, University of California, Irvine
Connect with Catherine
About Catherine
Bolzendahl's research focuses on gender as a fundamental basis of inequality and source of societal change. She examines these issues through a variety of substantive topics and with diverse methodologies. Her early scholarship focused on the importance of gender equality for welfare state spending and development and this has evolved to a focus on the gendered organization of legislative bodies. Bolzendahl continues to work on understanding public opinion regarding changing notions of citizenship, political participation and gender inequality across a variety of national and regional contexts. She also has ongoing projects that view family as a site of inequality according to gender, race, political rights, and sexual orientation.
Contributions
Publications
"
Rhetoric and Reality: The Role of Family Issues in Politician and Party Support
" (with ).
Journal of Family Issues
36
, no.
13
(
2015
):
1731-1750
.
Examines whether respondents think party/politician views on family issues are important and asks respondents to provide examples of relevant family issues. Differing approaches to family issues may stem from the patchwork system of legislation for families in the United States.
Counted Out: Same Sex Relations and Americans' Definitions of Family
(with ) (
Russel Sage Foundation, 2010
).
examines currents in public opinion to assess their policy implications and predict how Americans' definitions of family may change in the future. For most Americans, however, the boundaries around what they define as family are becoming more malleable with time.