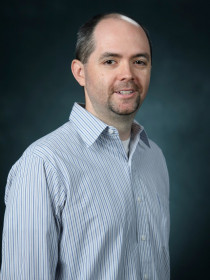 Conor
M.
Dowling
Associate Professor of Political Science, University of Mississippi
Connect with Conor
About Conor
Dowling's broad research interests are in American Politics, where he studies both mass and elite political behavior with a substantive focus on issues of electoral competition, representation, and public policy, campaign finance law and health policy in particular. He is also interested in how party elites shape candidacies and election outcomes, how voters process political information, the experience of and reaction to women as candidates, and the manner in which people evaluate politicians involved in political scandals. 
Contributions
David Doherty

Conor M. Dowling
Publications
"
Do Party Chairs Think Women and Minority Candidates Can Win? Evidence from a Conjoint Experiment
," (with ),
forthcoming
.
An experiment on a national sample of local party chairs shows that while they do not downgrade the electoral chances of women candidates, they do view black and Latina/o candidates more negatively, and this penalty cannot be easily explained by other factors such as local conditions.
"
Attacks without Consequence? Anonymity, Disclosure, and the Effectiveness of Negative Advertising
" (with ).
American Journal of Political Science
59
, no.
1
(
2015
):
19-36
.
Evidence from three experiments demonstrates that candidates can benefit from having a party or group "do their dirty work" of airing negative ads, but particularly if a group does, and that the most likely explanation for why this is the case is that many voters simply do not connect candidates to the ads sponsored by parties and groups.
Unhealthy Politics: The Battle over Evidence-Based Medicine
(with ) (
Princeton University Press, 2017
).
Draws on public opinion surveys, physician surveys, case studies, and political science models to explain how political incentives, polarization, and the misuse of professional authority have undermined efforts to tackle the medical evidence problem and curb wasteful spending. It also proposes sensible solutions that can lead to better, more efficient health care for all of us.
"
Are Financial or Moral Scandals Worse? It Depends
" (with ).
Political Science and Politics
44
, no.
4
(
2011
):
749-757
.
Exposure to information about fictitious scandals suggests that all else equal, voters view politicians embroiled in financial scandals more harshly than those caught up in sex scandals, and an abuse of power by the politician amplifies the effect of both.