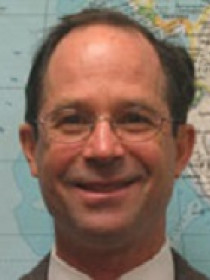 Henry
Carey
Associate Professor of Political Science, Georgia State University
Connect with Henry
About Henry
Carey's research and teaching focuses on electoral administration, human rights, and democratization. He is a member of the board of the Georgia chapter of the American Civil Liberties Union and a long-time contributor to projects at the Clarkston Community Center and Little Harbor Chapel.
Contributions
Daniel Paul Franklin
Charles Hankla
Jennifer L. McCoy
Publications
"
Understanding International Law through Moot Courts: Genocide, Torture, Habeas Corpus, Chemical Weapons and the Responsibility to Protect
" (with ) (
Lexington Books, 2014
).
Uses five sets of opposing legal briefs and judge's decisions for five moot court cases held before the International Court of Justice and the International Criminal Court to help students formulate legal arguments that will be applicable to other similar cases.
Trials and Tribulations of International Prosecution
(edited with ) (
Lexington Books, 2013
).
Examines the practices of international criminal courts, which are increasingly becoming norm entrepreneurs, defining the norms of coexistence among states, such that internal atrocities are seen not only as international crimes, but threats to the stability and order of international society.
"
Privatizing the Democratic Peace: Policy Dilemmas of NGO Peacebuilding
" (
Palgrave Macmillan, 2012
).
Examines the effects of the United Nations and powerful states increasingly relying on NGO peacebuilding in diverse cases like Bosnia, El Salvador, Nicaragua, Haiti, Liberia, Rwanda, Sierra Leone, Sudan, the Philippines, Chechnya, Iraq, Pakistan, and Afghanistan.
"
Reaping What You Sow: A Comparative Examination of Torture Reform in the United States, France, Argentina, and Israel
" (
Praeger, 2011
).
Presents a new angle in the study of state-sponsored torture by studying how these countries attempt to account for these secret practices and reform future interrogations against this universal crime; also analyzes the costs of torture, whether in terms of intelligence gaffes or alienating potential supporters and enemies alike, creating strategic dilemmas in the war on terrorism.
Subcontracting Peace: The Challenges of NGO Peacebuilding
(edited with ) (
Ashgate, 2005
).
Examines the relatively positive record of non-governmental organizations, as well as the constraints, limitations, and sometimes contradictory impact of their activities and interventions.