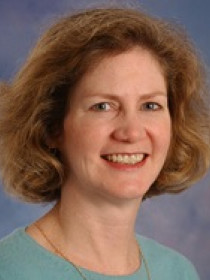 Jennifer
L.
McCoy
Distinguished University Professor of Political Science, Georgia State University
Connect with Jennifer
About Jennifer
McCoy specializes in democratic transitions and backsliding, crisis prevention and conflict resolution, and electoral processes, including electronic voting and international election monitoring. Her current research is on polarized polities around the world and on the politics of transitional justice in the Colombian peace talks. She has done extensive election monitoring in Latin America and the United States, mediation in political conflicts in Latin America, and also organized grassroots political involvement and citizen advocacy in Georgia and U.S. politics. McCoy served as founding director of the Global Studies Institute at GSU (2015-16) and director of the Americas Program at The Carter Center for  1998-2015. She has provided expert testimony to U.S. Congress and consulted with government and international organizations on U.S. policy toward Latin America.
Contributions
Henry Carey

Daniel Paul Franklin

Jennifer L. McCoy
Publications
"
Déjà vu? Polarization and Endangered Democracies in the 21st Century
" (with ).
American Behavioral Scientist
62
, no.
1
(
2018
):
3-15
.
Examines the complex relationship and causal direction between democracy and polarization and posits three theoretical possibilities: (1) polarization contributes to democratic backsliding and decay, (2) polarization results from democratic crisis, and (3) polarization contributes to democratic deepening.
International Mediation in Venezuela
(with ) (
US Institute of Peace Press, 2011
).
Analyzes role of international mediators in the Venezuelan political conflict 2002-2004 and political developments up to 2012.
"
The Chavez Challenge for Obama: An Inconvenient Marriage or Frosty Separation
" in
The Obama Administration and the Americas: Looking Forward
, edited by
Abraham F. Lowenthal, Theodore J. Piccone and Laurence Whitehead
(
Brookings Institute Press, 2010
).
Analyzes the mutual dependence between the United States and Venezuela and the dilemmas in the relationship.
"
Explaining the Success and Failure of Elections in Latin America
" (with ).
Comparative Political Studies
41
, no.
1
(
2008
):
73-98
.
Analyzes the impact of models of election management bodies on the quality of elections in Latin America.
The Unraveling of Representative Democracy in Venezuela
(edited with ) (
Johns Hopkins University Press, 2004
).
Analyzes the unraveling of the Venezuelan democratic regime prior to Chávez, and the rise of the Chávez-led movement after 1998. This title was reprinted with a new Epilogue in 2006.