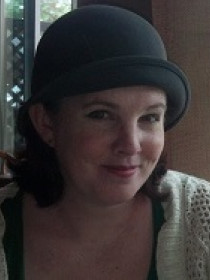 J. Rosie
Tighe
Associate Professor of Urban Planning, Maxine Levin College of Urban Affairs, Cleveland State University
Connect with J. Rosie
About J. Rosie
Tighe's research focuses on housing policy, race and ethnicity, and neighborhood revitalization.
Contributions
J. Rosie Tighe

,

Megan E. Hatch

,
No Jargon Podcast
Publications
"
Who is a Nuisance? Criminal Activity Nuisance Ordinances in Ohio
" (with ).
Social Science Research Network
(
2017
).
Discusses Criminal Activity Nuisance Ordinances (CANOs), local laws found in thousands of cities throughout the country which penalize property owners if repeated incidents of criminal activity related to their property occur over a set period of time. Finds these laws often have consequences for survivors of domestic violence and others experiencing crisis.
"
Collective Memory and Planning: The Continuing Legacy of Urban Renewal in Asheville, NC
" (with ).
Journal of Planning History
15
, no.
1
(
2016
):
46-67
.
Analyzes how urban renewal unfolded in Asheville, how people perceive the injustices associated with urban renewal, and the legacy that urban renewal programs undertaken by the city of Asheville may have on future planning efforts. Investigates the policy intentions, implementation style, and community participation efforts of the urban renewal projects undertaken during the 1960s and 1970s in the East Riverside neighborhood. Explores how perceived and real missteps during that period continue to affect planners and policy makers today.
"
Race, Space, and the Urban South – Then and Now
" (with ).
Journal of Policy Practice
14
, no.
2
(
2015
):
96-113
.
Investigates four cities that were important to the Civil Rights Movement to examine demographic, economic, and sociocultural trends and how they affect racial minority groups. Argues that, despite considerable improvement in terms of poverty rate, unemployment, and income, Blacks continue to remain substantially behind Whites in these cities, indicating that desegregation and access to opportunity has done little to close the black-white opportunity gap.
"
The Divergent City: Unequal and Uneven Development in Shrinking Cities
" (with ).
Urban Geography
(
2015
).
Analyzes three significant planning interventions in St. Louis, MO that spurred displacement of populations: Urban Renewal, Triage, and the Foreclosure Crisis. Argues that the differential experiences of Black and White during each of these periods represents two faces of development: one in the north of the city that is largely Black, experiencing vacant land, high crime, and crumbling infrastructure; another in the south of the city that is largely White, enjoying pockets of vibrant commercial development, larger homes, and stable real estate markets.
Affordable Housing Reader
(with ) (
(Routledge, 2012
).
Brings together classic works and contemporary writing on the themes and debates that have animated the field of affordable housing policy as well as the challenges in achieving the goals of policy on the ground.