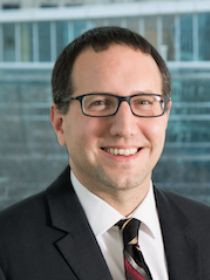 Joseph
W.
Mead
Assistant Professor of Nonprofit Management and Public Administration, Cleveland State University
Connect with Joseph
About Joseph
Mead researches the law of civil society, with a focus on volunteerism, free speech, and policy issues faced by small to medium-sized charities. He is also interested in the legal rights of the poor, particularly in the context of criminalization of the homelessness. His work has directly influenced policy at the federal and local levels. He currently serves as a contributing editor of the Nonprofit Law Professor Blog. 
Mead serves on the board of directors and regularly volunteers as an attorney with the American Civil Liberties Union of Ohio, working on issues around the constitutional rights of protesters, the homeless, and public employees.  He previously worked for the United States Department of Justice.
Contributions
J. Rosie Tighe

,

Megan E. Hatch

,