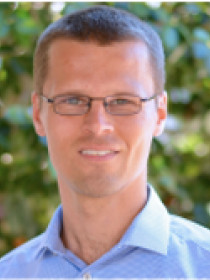 Jonas
Meckling
Assistant Professor of Energy and Environmental Policy, University of California, Berkeley
Connect with Jonas
About Jonas
Meckling studies clean energy transitions and the political forces that drive them. He is particularly interested in the global politics of energy innovation, including in industries such as solar and electric vehicles. Meckling is the author of two books, the latest of which is Carbon Coalitions: Business, Climate Politics, and the Rise of Emissions Trading. He is a Faculty Affiliate at the Initiative for Sustainable Energy Policy at Johns Hopkins University. Previously, Meckling served as Senior Advisor to the German Federal Ministry for the Environment, as a Fellow at the Harvard Kennedy School, and worked at the European Commission. He holds a PhD from the London School of Economics.
Contributions
Publications
"
The Politics of Renewable Energy Trade: The US-China Solar Dispute
" (with ).
Energy Policy
105
(
2017
):
256-262
.
Explains U.S. decision to impose trade sanctions against China in solar industry. Highlights the role of protectionist industry-policymaker advocacy coalition. Highlights the role of U.S. trade institutions in favoring protectionist outcomes. Identifies policy trade-offs at the intersection of trade and climate policy.
"
The Developmental State in Global Regulation: Economic Change and Climate Policy
"
European Journal of International Relations
24
, no.
1
(
2017
):
58-81
.
Proposes that the developmental state — the state investing in economic development — can be a source of global environmental regulation. Examines the two mechanisms in the case of climate change: the global leadership of the European Union; and international cooperation on the Paris Agreement. Identifies significant scope for the developmental strategies of major economies to change the interest and cost structures of polluting sectors to support global environmental regulation.