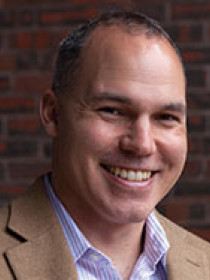 Joseph
Aldy
Associate Professor of Public Policy, Harvard University
Connect with Joseph
About Joseph
Aldy's research focuses on climate change policy, energy policy, and regulatory policy. Aldy is a University Fellow at Resources for the Future, a Faculty Research Fellow at the National Bureau of Economic Research, a Senior Adviser at the Center for Strategic and International Studies, and the Faculty Chair of the HKS M-RCBG Regulatory Policy Program. He has previously served as the Special Assistant to the President for Energy and Environment at the White House, a Fellow at Resources for the Future, and a Senior Economist at the Council of Economic Advisers.
Contributions
Publications
"
Busting the Myths Around Public Investment in Clean Energy
" (with ).
Nature Energy
7
(
2022
):
563–565
.
Discusses critics having opposed clean energy public investment by claiming that governments must not pick winners, green subsidies enable rent-seeking behaviour, and failed companies means failed policy.