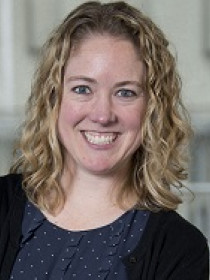 Sanya
Carley
Associate Professor of Public and Environmental Affairs, Indiana University
Connect with Sanya
About Sanya
Carley's research and teaching focuses primarily on energy policy, including both electricity and transportation policy, and the effects, effectiveness, and unintended consequences of various energy policies. She also researches energy-based economic development, business and industry sustainability, and public perceptions of emerging energy technologies and infrastructure such as electric vehicles, transmission and distribution, and wind turbines.
Publications
"
Busting the Myths Around Public Investment in Clean Energy
" (with ).
Nature Energy
7
(
2022
):
563–565
.
Discusses critics having opposed clean energy public investment by claiming that governments must not pick winners, green subsidies enable rent-seeking behaviour, and failed companies means failed policy.
"
Global Expansion of Renewable Energy Generation: An Analysis of Policy Instruments
" (with ).
Environmental and Resource Economics
(
2016
):
1-44
.
Examines two prominent renewable electricity policies used across the world: the renewable portfolio standard and the feed-in tariff. Finds that, while both policies are associated with renewable electricity growth, a renewable portfolio standard is particularly important.
"
Energy-based Economic Development: How Clean Energy Can Drive Development and Stimulate Economic Growth
" (with ) (
Springer, 2014
).
Presents the notion of energy-based economic development, which is development that simultaneously pursues low-carbon, efficiency, and advanced energy goals, and economic development and growth goals. Explores policies, evaluation guidelines, and case studies.
"
State Renewable Energy Electricity Policies: An Empirical Evaluation of Effectiveness
"
Energy Policy
37
, no.
8
(
2009
):
3071-3081
.
Examines renewable portfolio standards used across the U.S. and finds that those states with this policy have, on average, much higher levels of renewable electricity deployment than those without, but the percentage of renewable to total electricity in states with the policy is not statistically different to those without the policy.