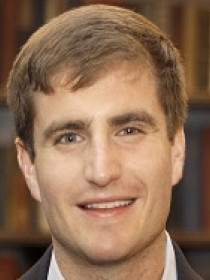 Joshua
Kalla
Assistant Professor of Political Science and Data Science, Yale University
About Joshua
Kalla's current research focuses on political persuasion and voter attitude change using randomized field experiment. He has conducted experiments with the Analyst Institute, CREDO Action, the Los Angeles LGBT Center, Rock the Vote, Working America, and other civic and political groups.
No Jargon Podcast
Publications
"
The Female Political Career
," (with ),
The World Bank and Women in Parliaments Global Forum
,
2015
.
Reflects survey results from 84 countries around the world designed to understand the hurdles women face in launching and sustaining successful political careers. Argues that gendered social roles and gendered social expectations shrink the pool of female political candidates even before an election begins and once in office, gendered roles and expectations continue to dog female legislators, capping ambitions as surely as they stunt their success.
"
Editorial Bias in Crowd-Sourced Information
" (with ).
PLoS ONE
10
, no.
9
(
2015
).
Employs multiple field experiments conducted on Wikipedia to show how the Wikipedia pages of incumbent U.S. Senators are biased towards positivity by systematically removing factually true yet negative facts about the Senators.