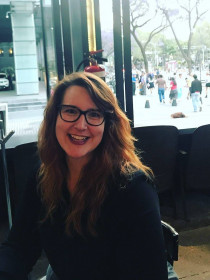 Kelly
McFaden
Professor, Social Foundations of Education, University of North Georgia
Connect with Kelly
About Kelly
McFaden  is a Professor and Department Head in the Social Foundations and Leadership Education department at the University of North Georgia. Previously a middle and high school teacher, she now focuses on teaching social justice and equity-based pedagogies to undergraduate and graduate students. Her research focuses on broad issues of social justice, gender and queer studies, and comparative and international education.
Contributions
Kelly McFaden

T. Jameson Brewer
Publications
"
Educating in the Margins: Understanding Social Justice Education in the Space Between the Urban and the Rural
" (with ), in
Educating for Social Justice: Field Notes From Rural Communities
(
Sense Publishers, 2020
).
Understands social justice education in the space between the urban and the rural - Exploration of strategies for helping predominantly White students understand privilege and oppression.
Teach for All Counter-Narratives: International Perspectives on a Global Reform
(edited with ) (
Peter Lang, 2020
).
Teaches for all counter-narratives: International perspectives on a global reform movement - Collection of critical narratives from TFAll participants all over the world.
"
White on White Education: The Power of Intersectional Sociological Imagination and Autobiography as Tools for Examining Controversy in Teacher Education
"
Thresholds in Education
39
, no.
1
(
2016
):
85-99
.
Discusses the power of Intersectional Sociological Imagination and Autobiography as tools for examining controversy in Teacher Education - Helping White students explore issues of privilege and oppression through autobiography.