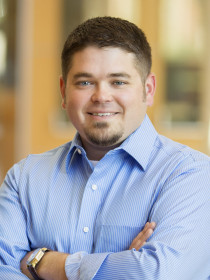 T.
Jameson
Brewer
Assistant Professor of Social Foundations of Education, University of North Georgia
About T.
T. Jameson Brewer's teaching experience spans from the middle school, high school, undergraduate, masters, and doctoral levels. He is an Assistant Professor of Social Foundations of Education in the Teacher Education Department at the University of North Georgia. He received his Ph.D. in Educational Policy Studies from the University of Illinois at Urbana-Champaign, where he was named as the 2016 Outstanding Doctoral Student. He completed a M.S. in Social Foundations of Education from Georgia State University and a B.S.Ed. in Secondary Education of History with a minor in Anthropology from Valdosta State University where, in 2016, he was named as a Distinguished Alumni of the Dewar College of Education and Human Services. Additionally, he serves on the Editorial Board of the Journal of Educational Foundations.
In the News
"
Elevating the Collective Good over the Individual: The School 'Reform' that We Need
," T. Jameson Brewer,
Gospel Echo Magazine
,
November 2013
.
Publications
"
How Neoliberalism Subverts Equality and Perpetuates Poverty in Our Nation's Schools
" in
Handbook of Poverty and the United States
, edited by
Stephen N. Haymes, Reuben Miller, and Maria Vidal de Haymes
(
Routledge, forthcoming
).
Draws on literature that examines the increased role of neoliberal thought in education to argue that schools are still the institution of choice in reproducing social stratification and economic inequality.
"
Educating in the Margins: Understanding Social Justice Education in the Space Between the Urban and the Rural
" (with ), in
Educating for Social Justice: Field Notes From Rural Communities
(
Sense Publishers, 2020
).
Understands social justice education in the space between the urban and the rural - Exploration of strategies for helping predominantly White students understand privilege and oppression.
Teach for All Counter-Narratives: International Perspectives on a Global Reform
(edited with ) (
Peter Lang, 2020
).
Teaches for all counter-narratives: International perspectives on a global reform movement - Collection of critical narratives from TFAll participants all over the world.
Teach For America Counter-Narratives: Alumni Speak Up and Speak Out
(edited with ) (
Peter Lang, 2015, paperback 2015
).
In its twenty-five years of existence, Teach For America (TFA) has transformed from an organization based on a perceived need to ameliorate a national teacher shortage to an organization that seeks to systematically replace traditional fully-certified teachers while simultaneously producing alumni who are interested in facilitating neoliberal education reform through elected political positions. From its inception, TFA has had its share of critics; yet criticism of the organization by its own members and alumni has largely been silenced and relegated to the margins. This book - the first of its kind - provides alumni of TFA with the opportunity to share their insight on the organization. And perhaps more importantly, this collection of counter-narratives serves as a testament that many of the claims made by TFA are, in fact, myths that ultimately hurt teachers and students. No longer will alumni voices be silenced in the name of corporate and neoliberal education reform. http://www.amazon.com/dp/1433128764
"
From the Trenches: A Teach For America Corps Member's Perspective
"
Critical Education
4
, no.
12
(
2013
):
1-17
.
Combines personal insights with data and theory in an autoethnography that addresses TFA's recruiting practices, the application and interview processes, Institute practices and use of indoctrination, a holistic overview of TFA's neoliberal theoretical approach to pedagogy, and TFA's final regional placement of its corps members.