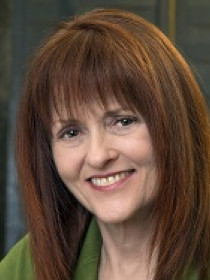 Susan
Lambert
Associate Professor of Social Service Administration, University of Chicago
Connect with Susan
About Susan
Lambert looks at how everyday employer practices shape the odds that ordinary working people can earn a decent living and fulfill their caregiving responsibilities. She pays particular attention to what employers do and why and to scheduling practices in hourly jobs. In the last two decades, Lambert has conducted studies of hourly jobs and workplace practices in private firms in several industries and has analyzed national survey data on the prevalence of problematic scheduling practices in the U.S. She co-directs (with Julia Henly and Marci Ybarra) the Employment Instability Researchers Network (EINet) which is currently focused on improving the measurement of working conditions in national surveys. In addition to her scholarship, she regularly collaborates with labor groups, such as the AFL-CIO and the Center for Popular Democracy, officials in federal, state, and city governments, private employers in the retail sector, and policy organizations such as the Center for Equitable Growth, the National Women's Law Center, and the Center for Law and Social Policy (CLASP). Lambert's work with these groups focuses on establishing new labor standards to improve the quality of jobs at the bottom of the U.S. labor market, through both voluntary employer action and legislative initiatives. 
Contributions
Peter J. Fugiel

Julia R. Henly
No Jargon Podcast
Publications
"
Precarious Work Schedules among Early-Career Employees in the U.S.: A National Snapshot
," (with ),
EINet
,
August 2014
.
Describes the distribution of three dimensions of work schedules - advance schedule notice, fluctuating work hours, and schedule control - across early-career workers in hourly and non-hourly jobs, overall and separated by gender, regular work hours (full-time/part-time), race, and occupation. Suggests some implications of these descriptive findings for public policy and future research.
"
Passing the Buck: Labor Flexibility Practices That Transfer Risk onto Hourly Workers
"
Human Relations
61
, no.
9
(
2008
):
1203-1227
.
Provides insight into the daily accountability requirements that press front-line managers to make quick adjustments to work schedules and offers examples of the problematic scheduling practices that result. Uses data from a comparative study of 88 non-production jobs in 22 work sites in four industries (hospitality, retail, transportation, and financial services).
"
The Limits of Voluntary Employer Action for Improving Low-Level Jobs
" in
Working and Living in the Shadow of Economic Fragility
, edited by
Marion Crain and Michael Sherraden
(
Oxford University Press, 2014
),
120-129
.
Explains how and why some employers design jobs in ways that render low-level workers irrelevant to the bottom-line, in turn making the "business case" for improving low-level jobs a hard sell.
"
Schedule Flexibility in Hourly Jobs: Unanticipated Consequences and Promising Directions
" (with ).
Community, Work & Family
15
, no.
3
(
2012
):
293-315
.
Draws on a set of studies to show how conventional flexibility options do not always map well onto hourly jobs, and in certain instances, may disadvantage workers by undermining their ability to earn an adequate living. Offers alternative approaches to implementing flexibility in hourly jobs when hours are scarce and fluctuating rather than long and rigid.
"
Workplace Policies as Social Policy
"
Social Service Review
67
, no.
2
(
1993
):
237-260
.
Explains why understanding employer policy and practice is essential to formulating effective social policy in the U.S.