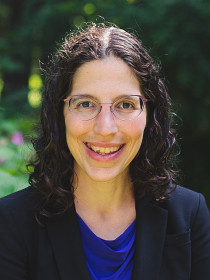 Tova
Walsh
Assistant Professor of Social Work, University of Wisconsin - Madison
Connect with Tova
About Tova
Walsh's research focuses on understanding and improving health and wellbeing in multi-stressed families, with an emphasis on pregnancy and early parenting in contexts of risk. Overarching themes in Walsh's work include identification of barriers and facilitators of strong parent-child relationships, disruption and repair of early relationships, and technology-delivered parenting support. Walsh examines the parenting support needs of underserved groups including new fathers and military-connected parents, and develops and tests interventions to meet their needs. Walsh provides trainings and webinars for child and family service providers on strategies to more effectively engage fathers, serves on research and advisory committees connected to the Alliance for the Advancement of Infant Mental Health and ZERO TO THREE, and works with scholars from across disciplines and around the country on research and translation to promote the wellbeing of asylum-seeking children and families.
Contributions
In the News
Guest to discuss
What It Was Like To Become A New Parent As The World Entered Lockdown
on
Wisconsin Public Radio
, Tova Walsh,
May 7, 2021
.