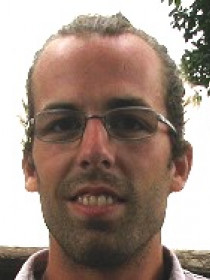 William
J.
Scarborough
Assistant Professor in Sociology, University of North Texas
Connect with William
About William
Scarborough is a feminist researcher who studies the way gender inequality is reproduced through the complex interplay of individual orientations, interpersonal relationships, and institutional structures. His current work explores how the rise in unemployment that occurred during the great recession impacted household gender relations and patterns of gender inequality in the paid labor force. Prior to entering the academy, he served as a U.S. Peace Corps Volunteer in South Africa. Drawing from this experience, Scarborough also studies the way development projects introduced by transnational organizations impact gender relations within households participating in such initiatives.
Publications
"
Negotiating the New Domestic Task of School Choice: Race / Gender Privilege and the Reconstitution of Family Inequality
,"
University of Illinois at Chicago
,
forthcoming
.
Explores gendered patterns in the way parents perform the tasks associated with choosing a school for their child. Finds that white fathers are unengaged in school choice, while nonwhite fathers are heavily involved in their children's schooling and are motivated by a desire to protect their children from discrimination.
"
Gender Inequality
" (with ), in
The Cambridge Handbook of Social Problems
, edited by
Javier Treviño
(
Cambridge University Press, forthcoming
).
Overviews the progress that has been made toward gender equality over the past 50 years as well as the significant inequality that remains. Highlights the way gender inequality is reproduced through mechanisms occurring at the individual, interactional, and institutional levels of society.
"
Agricultural Technology and Gender Structure Theory: The Case of Women's Group-Fishponds in Bangladesh
," (with ),
University of Illinois at Chicago and International Food Policy Research Institute
,
forthcoming
.
Examines a fishpond development project in Bangladesh, and shows that despite having the goal of empowering women, the initiative exacerbated existing gender inequality within households.