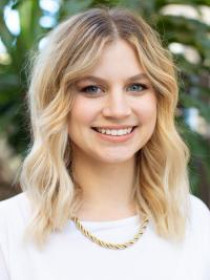 Larissa
Petrucci
PhD Candidate in Sociology, University of Oregon
Connect with Larissa
About Larissa
Petrucci's research focuses on managerial forms of control over software production, unpredictable scheduling practices for low wage workers, and new strategies for labor organizing in software industries. Petrucci's research also explores intersections between feminism, corporations, and community organizing strategies to address institutional sexism. Overarching themes in Petrucci's writing include feminist politics, working conditions, control, work economy and organizations, and labor law. Petrucci serves on a number of committees in the Graduate Teaching Fellows Federation, a union of graduate employees, most notably the Bargaining Team Committee. Petrucci also serves on the undergraduate curriculum committee in the Department of Sociology at the University of Oregon, and is a Research Assistant at the Labor Education & Research Center where she has helped produce research on Oregon's Fair Work Week Legislation.
Contributions
Larissa Petrucci

Lisa Dodson

,

Lola Loustaunau
Larissa Petrucci

Lola Loustaunau

Lina Mary Caroline Stepick
Publications
"
Dissonant Discourses in Institutional Communications on Sexual Violence
" (with ).
Journal of Women, Politics & Policy
(
2020
).
Conducts a discourse analysis of a large Northwestern research university's official communications regarding sexual violence for a 15-month time frame. Finds, through close reading of these communications, that alongside high levels of criticism in the spring of 2014 over the university's handling of a high-profile rape case, the university advanced inconsistent and contradictory discourses of risk and responsibility in its communications regarding sexual violence.
"
Impossible Choices: How Workers Manage Unpredictable Scheduling Practices
" (with ).
Labor Studies Journal
(
2019
):
1-28
.
Draws on data from in-depth interviews conducted in Oregon in 2016, this study expands research on how workers navigate through "bad jobs" by exploring the ways in which they respond in an attempt to manage the individual impacts of precarious work arrangements. Finds that workers respond to unpredictable scheduling in four ways: they acquiesce, self-advocate, quit, or directly oppose employers. Highlights the "impossible choices" workers face as they negotiate prevalent, unpredictable work conditions, juggle work-life obligations, and struggle to remain employed.